Ten Year Knees Up
Vanessa Brown
To celebrate 10 years of successful retail design we opened the doors to our studio to have a party!
Our friends, clients and suppliers arrived from all over the globe to share with us how much we've accomplished since 2007.
To mark the occasion, we blended our own Quinine Gin at our local gin distillery. This proved a hit and many were surprised to learn the blend included a wildcard ingredient … asparagus.
Our live caricature artist captured as many of our guests as possible, watching him immortalise so many of our friends was very entertaining. Can you see any familiar faces?
With music flowing, food and drinks kept the party going late into the evening, until they came and took the marquee away with a few of our guests staying with us till the very end.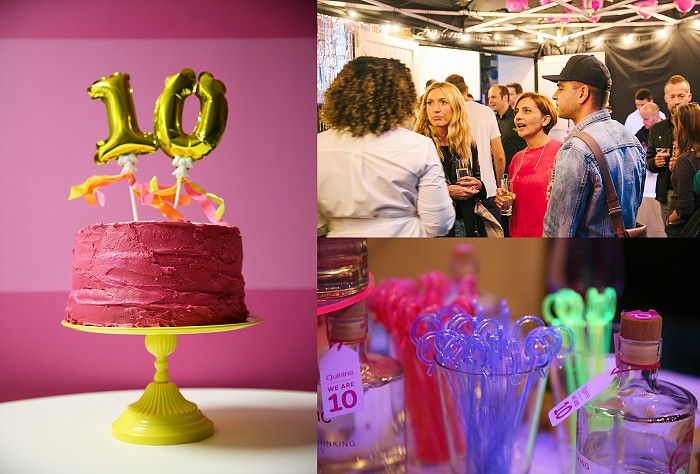 Cake, gin and celebrations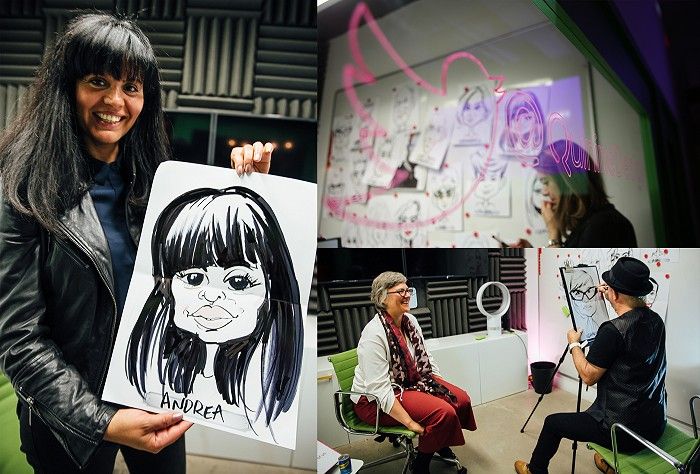 Fun in the green room with live caricatures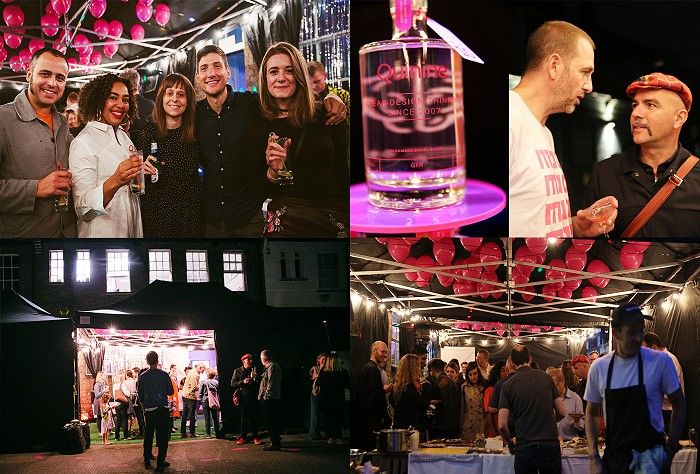 Party time outside in the marquee
It was great to see a myriad of familiar faces and to receive so many congratulatory messages from those who were unable to join us. We look forward to building our friendships with new and existing clients and suppliers over the next 10 years.   
Did you have a chance to see our short animated film premiered at the party? If not take a look here, for a quick glimpse into our first ten years.
If you would like to continue the conversation or start a new one or simply learn more about us, please get in touch to talk about working together.
Like this article? Here are some related pieces: