What makes a meaningful or engaging retail experience?
The following research findings were gathered from our 'Experience Wall' at the Retail Design Expo 2018
At Quinine, our work always involves design research. We focus on understanding human interactions and relationships with the physical world. To promote this understanding, we use a variety of techniques to collect the most insightful information — sometimes from our clients' customers, otherwise by conducting our own research projects.

Hundreds of comment cards were filled out during the event
Our involvement in Retail Design Expo 2018 provided a great opportunity to reach out to a broad cross-section of people in global retail. We set up a comment wall in the Retail Design and Branding Case Study Theatre called the 'experience wall', to gather people's thoughts and insights on meaningful and engaging retail experiences, which we like to call 'experiential retail ideas'.

Visitors to our stand were asked the question: 'What makes a meaningful or engaging retail experience?' We saw this as a starting point to seeing how the broader retail industry understands and communicates retail experiences. We invited visitors to write comments on a disc and then to place this on our 'experience wall'. You could win a prize if you put your pink disc on a given spot.
During the two-day event, we received written experiential retail ideas from five different types of people. It was great to attract such a wide variety of participants, especially so many from brands and retailers.
Retailers/brands 35%, Creatives 19%, Suppliers 14%, Journalists 3%, Anonymous 29%
The 'Experience Wall' invited visitors to leave their own thoughts on meaningful retail experiences
After reviewing and analysing experiential retail ideas, the following themes emerged:
Staff are important People making connections with people was the most common theme. 25% of answers mentioned people, usually members of staff. 11% focused on knowledgeable, engaged and helpful staff; 6% mentioned friendly staff; and 2% said they wanted a smile from store staff. 15% mentioned the importance of good or great customer service. (This was defined as service beyond expected levels.)

Personalisation is here to stay 15% mentioned a personalised product, offer, or customer service as essential in creating an engaging or meaningful retail experience.
Functional and easy 11% wanted easy, effective, seamless or convenient store journeys.
Beautiful environment 15% made a reference to the materials and finishes of fixtures or the overall physical retail environment. 3% highlighted good lighting. Only 2% mentioned innovative tech or compelling UX.
Interactive activities 8% of respondents liked to be involved in interactive activities.
The 'Experience Wall' was used as the backdrop to the case study theatre
Connection to brand values 12% mentioned the importance of brand values, with the retail environment acting as a physical extension of the brand.
Products on display 13% wanted a good selection of products. Choice, price and good stock levels were mentioned frequently. Product information and visual merchandising was also seen as important.
Personal enrichment 5% mentioned the importance of bettering themselves or learning through activities in store.
Surprise and delight 10% looked for surprising or delightful interactions, many highlighted unexpected and inspirational moments. 8% used the word unique; 5% used the word memorable. 8% thought that a meaningful or engaging experience involved one or all of the five senses.
How meaningful is sharing? Surprisingly, only 1% mentioned a shared or social component as an important factor to having a meaningful or engaging retail experience.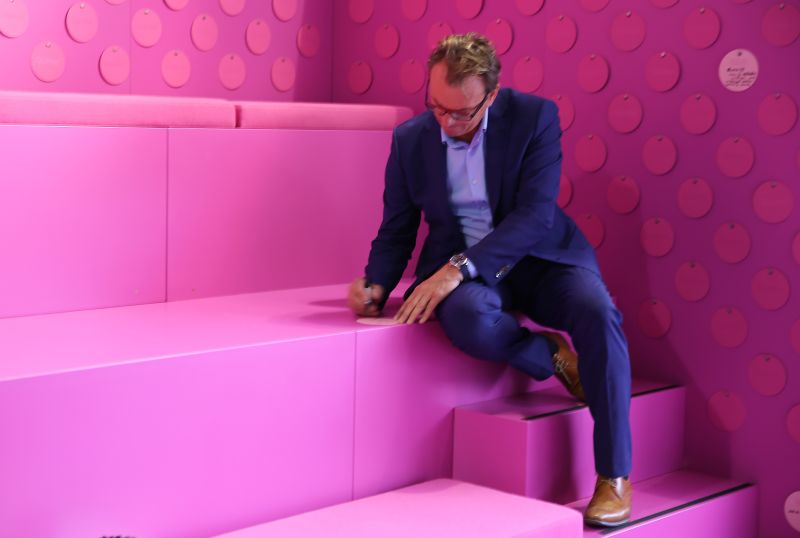 Involved, engaged and meaningful experiences
Conclusions
There's plenty of talk about 'retail experiences', but what does this actually mean? The numbers fell relatively evenly across our ten themes, but none of the themes exceeded 25%. This reinforces our belief that there needs to be more detailed discussion to further explore these experiential retail ideas.
The responses covered a broad range of themes. Most (though not all) answers suggested that an engaging or meaningful experience relies on several layered components working together, rather than a single, simple idea. This underlines the complexity of creating meaningful, engaging retail experiences.
To continue the conversation and develop more experiential retail ideas, Quinine has set up a series of webinars to take a deeper dive into experiential retail. Please join us if you want to find the right retail experience for your customers.
Like this article? Here are some related pieces: