Bright, Bold and Preloved
Lonsdale Road is home to an eclectic mix of businesses, a school, co-working spaces, restaurants, a vet, a yoga studio and even a luxury bath restorer…
As you would expect, during the week, the street is filled with cars, commuters and parents rushing through collecting and dropping off their kids. However, the weekend brings a very different vibe; the road has a more relaxed feel, filled with Salusbury market stall holders, a popular farmers market and local people out for a stroll seeking out pet-friendly places or new cafés to brunch and catch up with friends.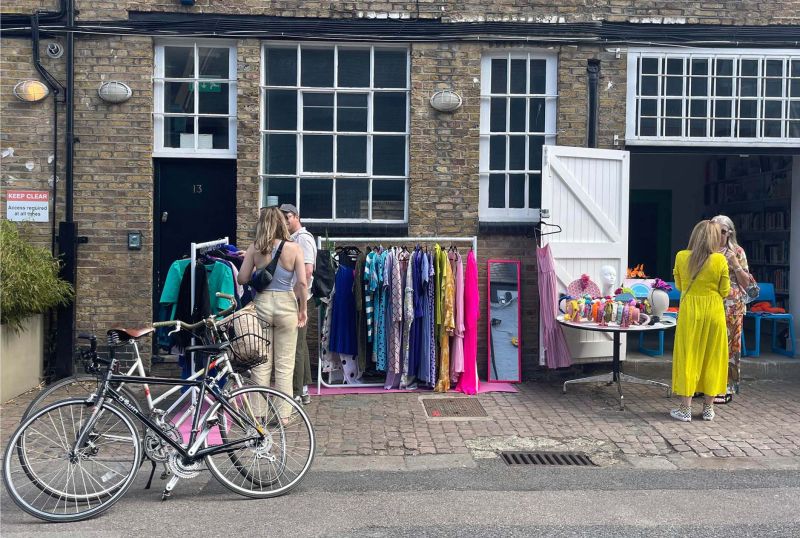 Beyond using our studio as a business workplace, we love exploring the idea of multi-use spaces and finding new ways to engage more deeply with our community. With our passion for retail, embracing the local and supporting sustainable initiatives, we are pleased to add to the streets local community markets by opening up our studio for monthly pop-ups to embrace one of our staff's passions for reselling vintage clothing.
Eliza's monthly pop-ups have provided us with first-hand insight into the dynamic nature of retail. Of course, various factors can impact the success of the pop-up day-to-day, but nothing quite as significantly as the British weather!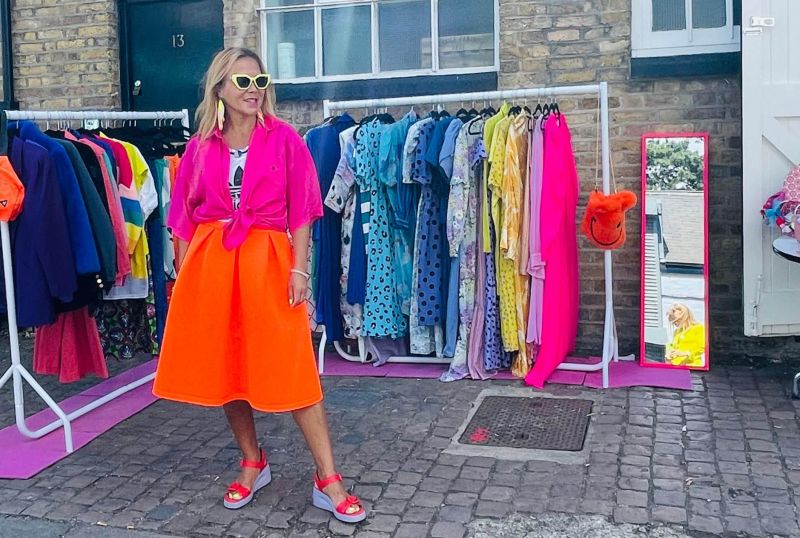 Being on a street that isn't traditionally used for retail, we've found the curiosity of passers-by on these weekends substantial. Walking through the doors of the pop-up and not just for the clothing on sale, but eyeing the books in our studio library (which aren't for sale!), visitors freely ask questions about what the studio is used for. It's evident people have a growing desire to see what's behind closed doors, and inviting the public into a space they have never had the opportunity to explore gives them a chance to ask questions, make friends, and importantly… be inspired to shop more sustainably!
Another great insight has been the dynamic mix of customers. The sustainable clothing initiative attracts people of all ages, and it's refreshing to see Gen Z through to Millennials and Boomers alike attracted to the pop-up. A drive to more sustainable living doesn't feel unachievable when you see two customers interested in the same item exchanging numbers so they can share it further down the line!

For details on future pop-ups and some fashion inspiration follow Eliza on Instagram Twenty_Outfits
Like this article? Here are some related pieces: