Quinine Exhibit and Speak at the Retail Design Expo
Following the success of last year's Retail Design Expo, we are excited to be part of the Expo for a second year.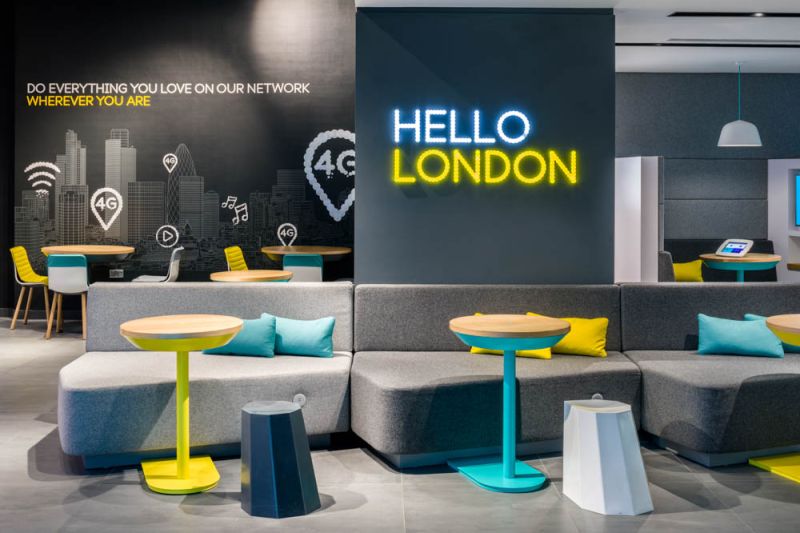 EE 'Showcase' Stores
With its buzzing schedule of discussions and presentations, RDE is hailed as Europe's leading annual event for innovation and inspiration in retail design, and we're delighted to announce that we have been invited to speak on both days of the show, and we hope that you will be able to join us:
EE 'Showcase' Stores – Designing staff journeys to enhance your customer' in-store experience: Wednesday 2nd May at 11:05 – 11:35 in the Retail Design & Branding Case Study Theatre
Our Founder and Creative Director, Ian Johnston, will be speaking alongside Matt Price, Head of Commercial Development and Store Design, EE.
They will be providing an insight into how EE's new Showcase store format created a successful store experience that works for the business, the brand, the customer and EE's staff, and how the transformation helped reposition the brand as leaders on the high street.
Download available of the full EE showcase presentation below:

The Future of Retail Design: Thursday 3 May at 15:10 – 16:00 in the Retail Design & Branding Keynote Theatre.
On day two, Ian will also be joining a panel of industry experts, in what we hope will be a lively and highly topical discussion around the future of retail design.
If you would like to arrange a meeting to speak to Ian or any other members of our team please feel free to call Abby Lloyd-Jones on 07896 281079 or email abby@quininedesign.com
We look forward to seeing you at the show!
Like this article? Here are some related pieces: