The 'Cathedral' effect
Ian Johnston
Successful retail design is about far more than mere look and feel. Environments should have a positive impact on the customers and staff who use the space — as designers, it's our job to find interesting ways to do this. Understanding the 'cathedral effect' is one way to help this.
We've used the 'cathedral effect' with great success in several store formats. We located product displays in spaces with higher ceiling heights and Service experiences were set in areas with lower ceilings.
What is the 'cathedral' effect?

The 'cathedral effect' refers to the relationship people have with high and low ceilings. Low ceilings tend to bring on feelings of confinement, while high ceilings inspire a feeling of freedom. This principle was first mooted by Edward T Hall in the 1960s, when he noted that small chapels can make people feel hemmed in, whereas awe-inspiring cathedrals project all the freedom and openness of the heavens and cosmos above.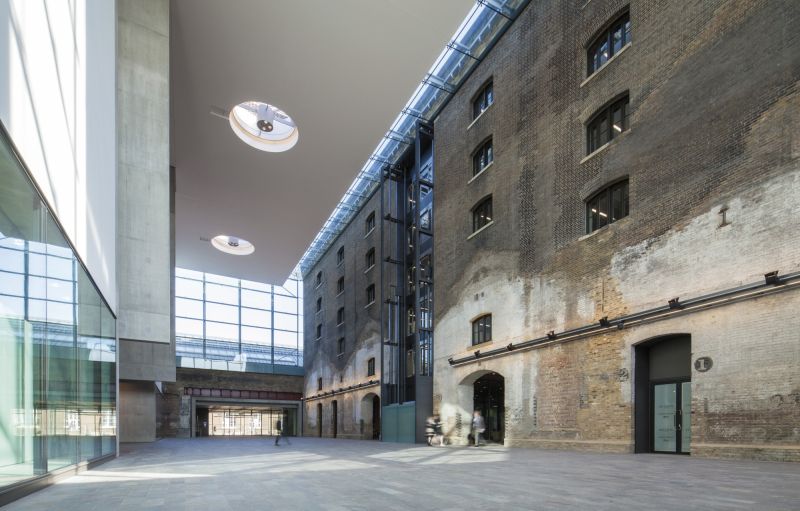 At UAL St Martins, a multi-story atrium runs down the middle of the campus, acting as a central corridor, drawing people in for social interaction. It is flanked by smaller workspaces for meetings.
What's the latest thinking?
More current research gives us a deeper understanding of the effects of spatial volume and other contributing architectural features. And it develops the concept further, declaring that ceiling heights can have a direct effect on human behaviour, to create a more experiential retail concept.
Low ceilings drive an 'item specific' processing approach, more suitable for detailed problem-solving tasks. High ceilings encourage a more 'relational' type of processing, more suited to connecting individual complex ideas. In both cases, ceiling heights influence our behaviour, our responses, the way we evaluate, categorise, and respond to different stimuli.

Our EE store design used two higher ceilings divided by a lower ceiling, to create two moments of the 'cathedral' effect.
Why is this interesting for retail?
We can use environmental features or spatial effects to make customers feel and respond in given ways. At Quinine, for example, we use changing ceiling heights to move people from the discovery stages of the customer journey, to the stage where complex services are being sold. We introduce spatial features within the store to help to psychologically prepare the customer for specific types of activity. This strategy forms part of our wider approach to experiential retail concepts.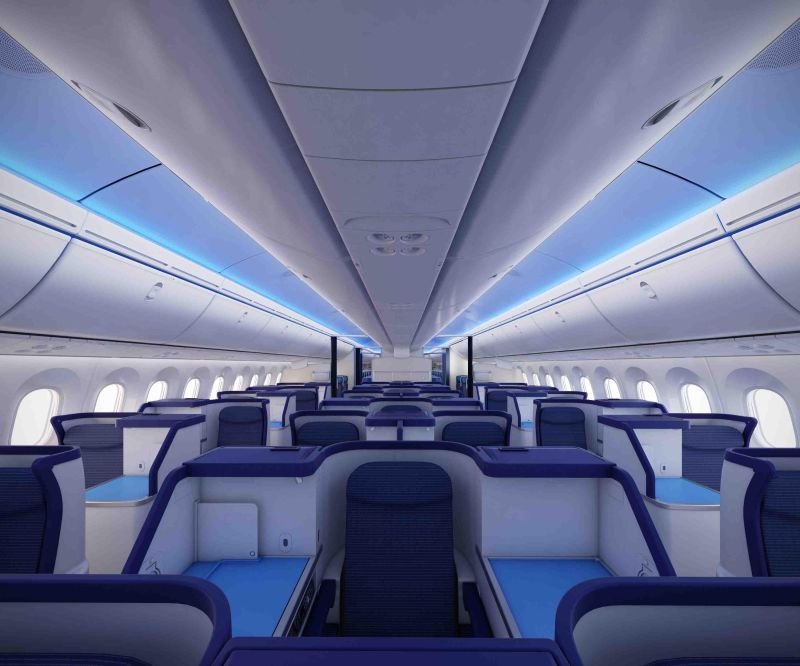 Lighting and soft shapes are used in aeroplane ceilings to create an impression of height and space.
When to go high or low?
Customers are more able to imagine physical products and services on display when demos are located in spaces with high ceilings. Equally, customers are more likely to digest and understand contracts and T&C's when they are in spaces with lower ceilings.
Business and marketing teams want more 'experiential' retail concepts and environments that respond to their customers' needs. Exploring how spatial features can influence in-store behaviour is a great first step.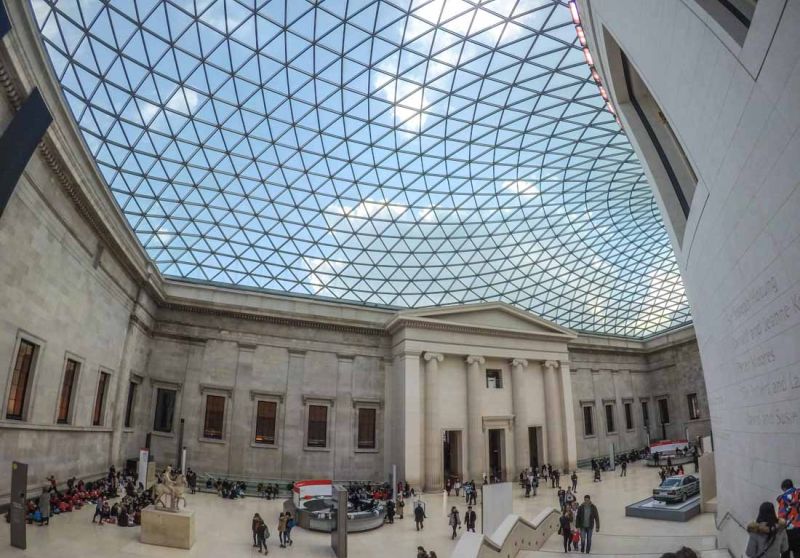 High ceilings tend to prolong the time visitors stay, while low ceilings discourage loitering.
Design Principles is a feature on our blog where we share a 'shallow dive' into different theories, concepts and principles that underpin our work. The aim is to better understand design principles and their practical application in retail environments.
References and other readings:

'Universal Principles of Design' by William Lidwell, Krinia Holden and Jill Butler.
'The Influence of Ceiling Heights' by Joan Meyers-Levy and Rui (Juliet) Zhu, (Journal of Consumer Research, 2004)
'Why We Buy: The Science of Shopping' by Paco Underhill (Simon and Schuster, NY, 1999)
Like this article? Here are some related pieces: