GlobalShop 2019
The Quinine team attended GlobalShop's Retail Exhibition and Conference in Chicago to get involved in the key discussions and debates on the latest trends and technologies that are affecting the retail sector across the world.

This year there was a strong focus on the physical retail environment being tomorrow's secret weapon that can connect with consumers in the most emotional way. We identified a number of key topics, which were influenced by the many retailers and brands we met, the exhibitors we engaged with, the presenters at the Pop-Up Talks, along with the keynote speeches. It was an inspiring event that left us with many things to consider going forward
The Pop-Up Talks this year had some great speakers, including Stella & Dot, Doughp and Showfields.
Here are our key takeaways…
1. Leverage human connection across all your touchpoints
Retail is not a website or a place, but rather an activity that involves the physical, the human and the digital. Retail that is focused solely on the physical and the digital will be missing the all-important human layer, which is one of the key aspects of building long-lasting customer connections. In a world driving towards automation, it is the human touch that can deliver the emotional connection needed to differentiate the retail experience. The importance of staff should not be underestimated. Retailers need to understand the value of the human to human relationship and enable their staff to develop this kind of interaction. Store staff do elevate the physical retail experience, but without clear roles, intentions and purpose, they become bystanders rather than active participants guiding and nurturing customer relationships. There is power in investing in people. Any additional investment you put into your staff today will pay back in the future. Designing your staff and customer interactions into your retail environment is critical to future success.
2. Is the retail Instagrammable moment over?
Nobody is taking selfies of themselves shopping online at home! Although the Instagram worthy moment can drive footfall into the store, as people become more aware of the commercial aspects of Instagram and influencers, it must be authentic and relevant to the brand if these moments are to have long-lasting value and create true brand loyalty. If they don't, they risk becoming irrelevant to the customer experience. Everything must make sense to your customers. Don't get fooled into creating Instagrammable moments without considering if this is the right kind of experience for your brand. Be brave and open to innovative ways to integrate consumer's digital lifestyles into the physical retail environment, but make sure that the technology you choose complements your brand.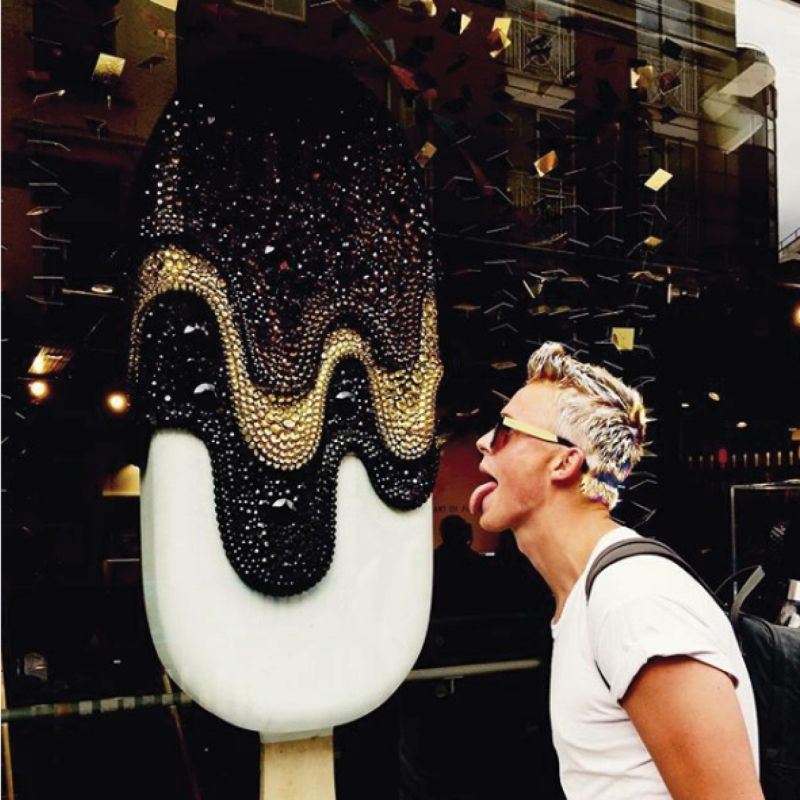 Instagrammable moments must be authentic and relevant to the brand if these moments are to have long-lasting value and create true brand loyalty.
3. Use your staff to help you understand your consumer
Gathering insights through first hand encounters, alongside the numerous digital and automated processes available will help you understand your customers better. The most progressive retailers are using their staff to collect data. Staff are encouraged to ask questions and collect valuable first-hand insights and information to help personalise their customer's experiences. Store staff should be a source of real-time data that can provide you with the right kind of insights to build long-lasting connections with your customers.
4. It's never just a showroom
There's a wave of retailers trying 'showroom' stores where the mix of space is more focused on customer engagement rather than traditional store merchandise displays. In some stores, you cannot purchase anything. This model suits larger purchases where inventory is difficult to hold, or products are built on demand. Here the store space is maximized by holding less inventory and the purchase journey supported by home delivery. The new format works well on many fronts, but many customers still actually like to leave the store with something – an artefact of their retail/purchasing experience. Pure showrooms will need to adjust to find a more balanced approach that positions immersive experiences and simple cash and carry purchases alongside browsing a more extensive product range that can be delivered directly to your home.
5. Defining the purpose of the physical retail store is critical
As retail stores transition away from providing 'access to the merchandise' and become part of the 'pathway to purchase', it is essential that retailers understand and clearly define the purpose of their physical store! And understand how the store integrates within the business.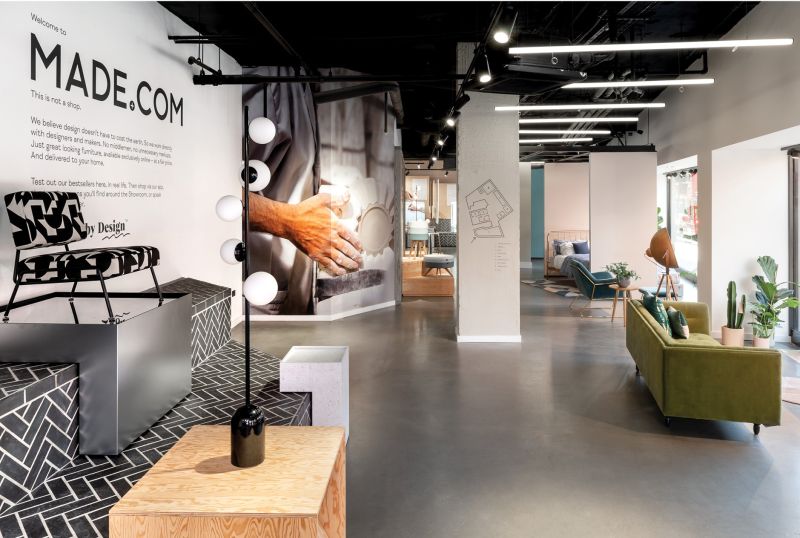 Defining the purpose of the physical retail store is critical.
6. Leading retailers have live Lab Stores where they continually test and learn
Retail is not a philosophical endeavor. What works, works! And what doesn't work, doesn't. Simple. To keep up with the pace of change, brands need to conduct pulse checks of their retail environments continually. Brands need to embrace a culture of testing and learning to understand what is working and what isn't.
Retailers should use the iterative process of product design, where you solicit feedback from the users of your design and then integrate that feedback to make the next design iteration better. For retailers conducting research is time-consuming and collecting feedback complicated. Traditionally the research feedback loop has taken 3, 6 even 12 months to complete. Running a Live Lab store where you can continuously test new ideas in a real operational situation allows the design team an opportunity to fine-tune and iterate on a design to arrive at the best solution that works.
7. The magic moment lies at the intersection of online and offline
Today's customer journey is not linear, and it consists of many physical, human and digital touchpoints. The brands that are combining online behaviour with in-store immersive interactions are creating meaningful experiences that connect with their customers. By exploiting the sweet spot between physical and the digital, more retail brands are creating experiences that fulfil consumers rising expectations.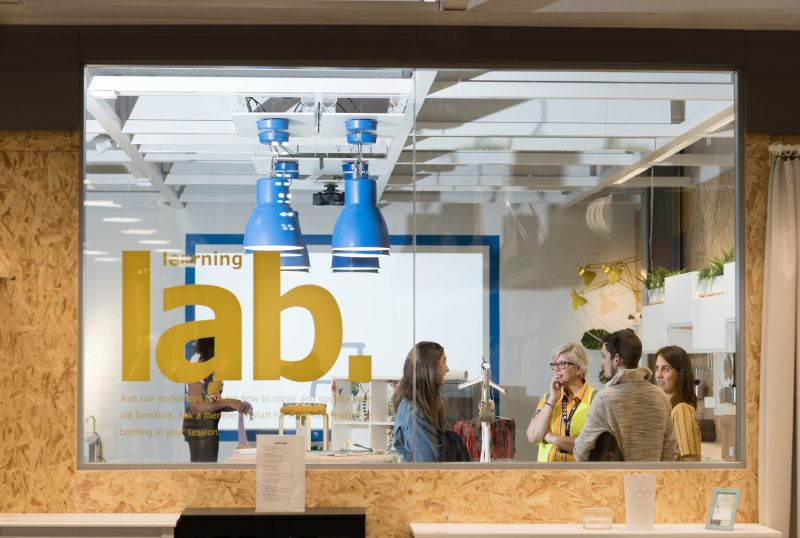 8. Consumers are aligning to a brands social mission
Influenced by our tribal tendencies, customers are looking to align with a brand's social mission. Customers engage more with a brand when they share similar values and vision. If a brand can help consumers understand 'why' they are selling their products, they will appeal to consumers who are searching for brands that differentiate themselves by aligning their brand to a higher purpose. At the same time a 'social consciousness' is increasingly becoming a commodity, affecting the perceived value of a brand and its goods.
9. In the age of belonging, creating community is key
Consumer's expectations will continuously change, but their fundamental needs don't change with as much frequency. Consumers are hunters and gatherers. They also need to belong. In the emerging 'age of belonging,' brands can create retail spaces that bring communities together and develop opportunities for connected commerce. Can consumers have a personal relationship with a store? People are driven to associate with other like-minded people, so if brands can make the store into an important place for each consumer, then they will feel they belong, and in turn, they will trust and engaging with you and your tribe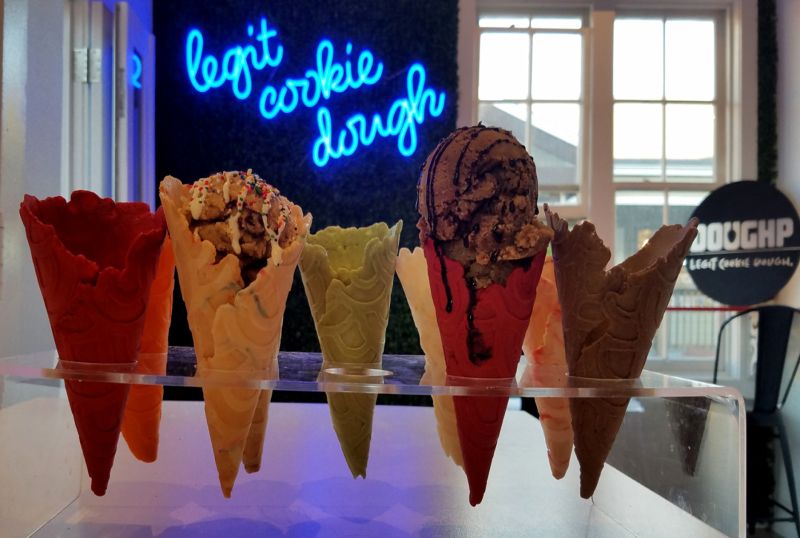 Socially conscious brands create deeper bonds with Customers, while adding value to thier products.
10. Experiences, experiences everywhere
Good retail is always built on a solid operational foundation, resulting in a functional retail focus that drives more efficiencies, productivity and growth. Today the operational foundation is even more critical, but the focus needs to shift towards creating relevant moments along the customers' journey and replacing routine shopping categories with new immersive interactions.
There is a lot of industry talk about retail experiences. I must have heard that word 'experience' 10K times in three days. I must have used it 5K times. Everybody agrees that 'experiences' are essential to the future of retail, but there is still very little discussion around what kind of experiences are right for each brand and how to design them to meet the changing customer's expectations. A retail experience framework that enables a deeper and more constructive conversation around the right kind of retail experiences is needed. Our Webinar series - 'What is Experiential Retail' helps brands understand retail experiences beyond the grand intervention.
11. Smaller scale artificial intelligence is viable in retail
For those retailers that get this right using AI within the retail environment will provide endless possibilities and potential riches. Currently, brands and retailers have hesitation to commission projects because there is a belief that AI projects need to be significant in scope with longer time frames, while many AI developers are proposing that smaller projects are still very viable.
12. Do more with what you already have
Having physical retail stores is tomorrow's secret weapon. Retailers must make sure they have 'right sized' their estates to provide the correct number and size of stores for their business. Having too many stores, or stores that are too big or too small, or in the wrong areas of town are challenges that are difficult to change quickly. Retailers should strategically align their estate distribution, considering their online and mobile presence.
The broad range of themes identified (from 'Do more with what you already have' to, 'The intersection of online and offline') shows the wide spectrum of issues facing the retail sector. Retailers should take note of such trends and react now, if they haven't already. The new experiential retail trends that have been talked about for years are finally being delivered into stores at a national scale. This progression represents an encouraging level of development and innovation from the retail industry in a time of radical change.
Please get in touch if you have any questions or would like to discuss how the themes identified at GlobalShop affect your business.
Like this article? Here are some related pieces: