Inspired by immersive, interactive theatre.
Ian Johnston
I recently went to an interactive theatre experience called 'Alice's Adventures Underground'. Instead of taking a seat, I became part of an optical illusion installation, walked through fantasy gardens, danced with the Queen of Hearts, ate biscuits and drank tea with the actors, all in one 'theatre' show. The experience is immersive, engaging, and gets you physically involved. It was a very powerful experience — one that should be used far more in retail environments and one whose concepts I'm eager to integrate into our retail design agency.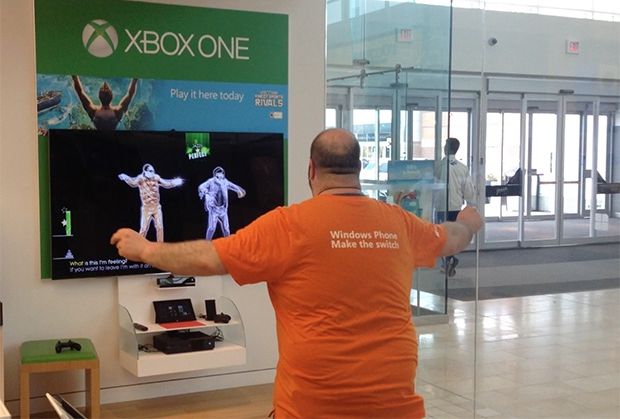 Microsoft store staff are encouraged to play with products on display.
Immersive theatre, interactive theatre, or site-specific theatre, are different names given to performances that are not bound by the classic stage setting or one-way relationship with the audience. In this type of theatre, the environment and audience become part of the narrative.

The performing arts are already a big source of inspiration for the retail world. My brush with interactive theatre is another reminder of just how much our retail design agency and others have to learn! Although there are all kinds of things from immersive theatre that can inspire us, two specific areas can easily be adapted for today's retail landscape.
'Alice's Adventures Underground' is an inspiring immersive contextual theatrical performance.
What could this mean for retail?
Firstly, immersive theatre's use of people to engage, enrich and personalise each performance could be a key to unlocking the customer's appetite for customised experiences. As retail environments change and become more experiential and consultative, the roles of sales staff could change to 'star performers' — actors and actresses reading scripts and playing roles rather than just filling them.
Secondly, the way theatre completely immerses the participants into the physical environment helps transport the audience into the narrative. Bringing retail customers into real-life settings can only help them to better understand the new and often complex services on offer today.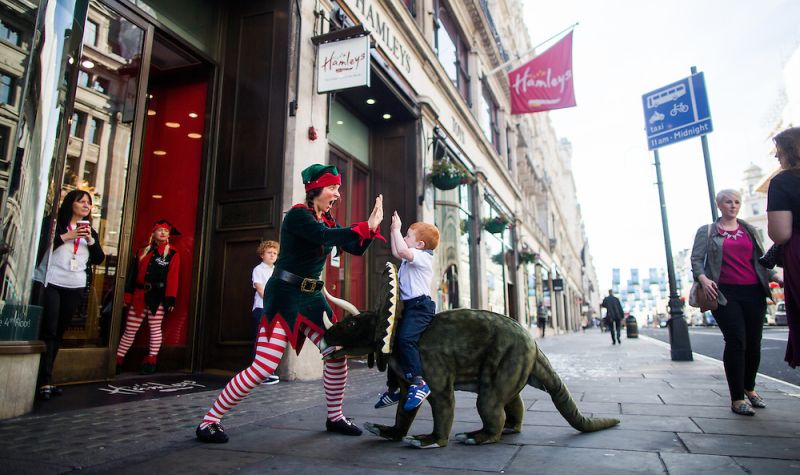 Hamleys staff in costumes or uniforms play roles in mini performances to draw in and engage customers.
Putting interactivity into practice
Quinine is a leading retail design agency and we know that getting customers to interact and try new services involves thinking beyond the traditional product-display fixture. For a recent store concept for the UK's largest mobile network operator EE, we retrained floor staff as 'experience guides' … encouraging them to get customers involved and engaged with everything around them. Staff were given techniques and tools including large, digital screens and physical props. These were used to create context and narrative, bringing complex products and services to life in a fun-yet-meaningful way.
Retail needs to stay current and respond to today's (and tomorrow's) social trends and attitudes. To do this, the industry (and especially strategists) must look sideways at different kinds of cultural and social activities, events and happenings for inspiration. It's a strategy our retail design agency uses regularly to keep ahead of the competition and industry trends

Specific contextual experiences need a modular, flexible approach for today's ever-changing retail scene.
Like this article? Here are some related pieces: